About Rosana
After working as a bilingual PA in Madrid for 15 years, Rosana studied for the RSA/Cambridge CELTA Certificate (Certificate in English Language Teaching to Adults) in 1996 at the British Language Centre in Madrid. She had been teaching English on an ad hoc basis for at least two years and, after obtaining the CELTA Certificate, she decided to work exclusively teaching English as a foreign language.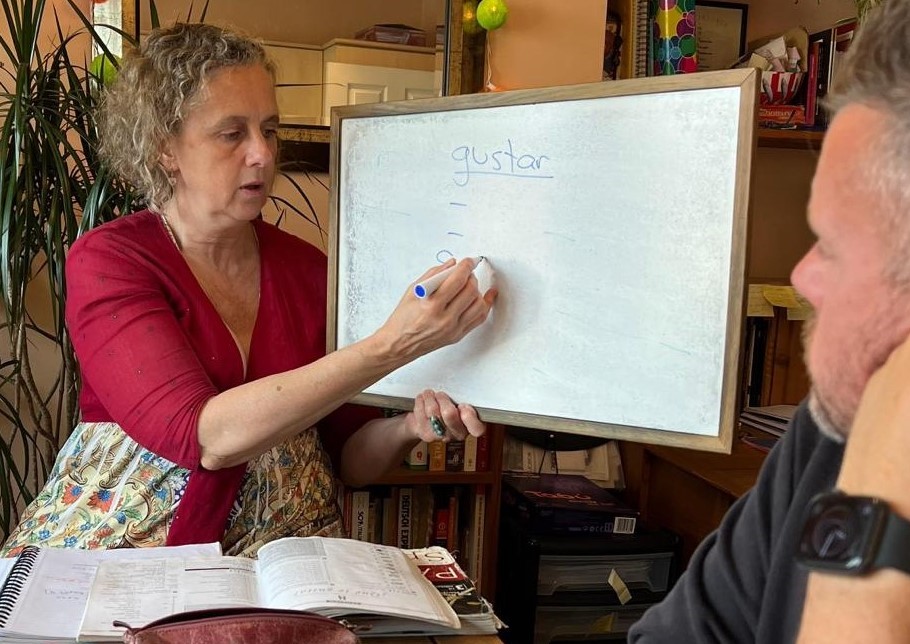 Rosana worked freelance in Madrid; her main client was Bassat, Ogilvy & Mather where she taught General and Business English to most of the firm's management and administrative staff for the five years she was with them.
Now, teaching Spanish as a foreign language, she applies the principles of her CELTA training to the teaching of Spanish, which has resulted in a surprisingly effective means of learning. She taught at the Folk House in Bristol for six years before setting up Bristol Spanish.
Rosana is half American, half Spanish (her mother is from Santander in the north of Spain). As well as teaching qualifications, she also has a diploma in Hispanic Studies from the Complutense University of Madrid and a BSc (Hons) from the Open University.